More apartments–in all likelihood, student housing–may be headed to the vicinity of the St. Louis University (SLU) campus, this time west of campus at 3933-59 West Pine, across the street and to the east of the now-under construction 206-unit West Pine Lofts development. These new plans are hinted at in the latest City Journal (see page 23 of this PDF), a common source of development news via the City's required public hearing notices for the Board of Adjustment. The Board of Adjustment reviews proposed land uses that conflict with present zoning regulations.
The Journal states that CW Homes is attempting to construct a new multi-family structure across five city lots on West Pine addressed as 3933 (a multi-family), 3937 (another multi-family); 3943-51 (an industrial building); 3953-55 (a portion of a parking lot); and 3959 (the remaining portion of said parking lot). The owner of the lots is Conway Pine Holdings, LLC.
The Board of Adjustment must approve the proposed land use. The area is currently zoned H – Area Commercial. The Board of Adjustment public hearing is on October 8, 2014 at 1:30 pm in Room 208 of City Hall.
Below is a photograph of buildings on the development site that are likely slated for demolition if the Board of Adjustment approves the project. The first building to the right is 3933 West Pine, followed by 3937, and 3943-51 moving left (west) in the photo.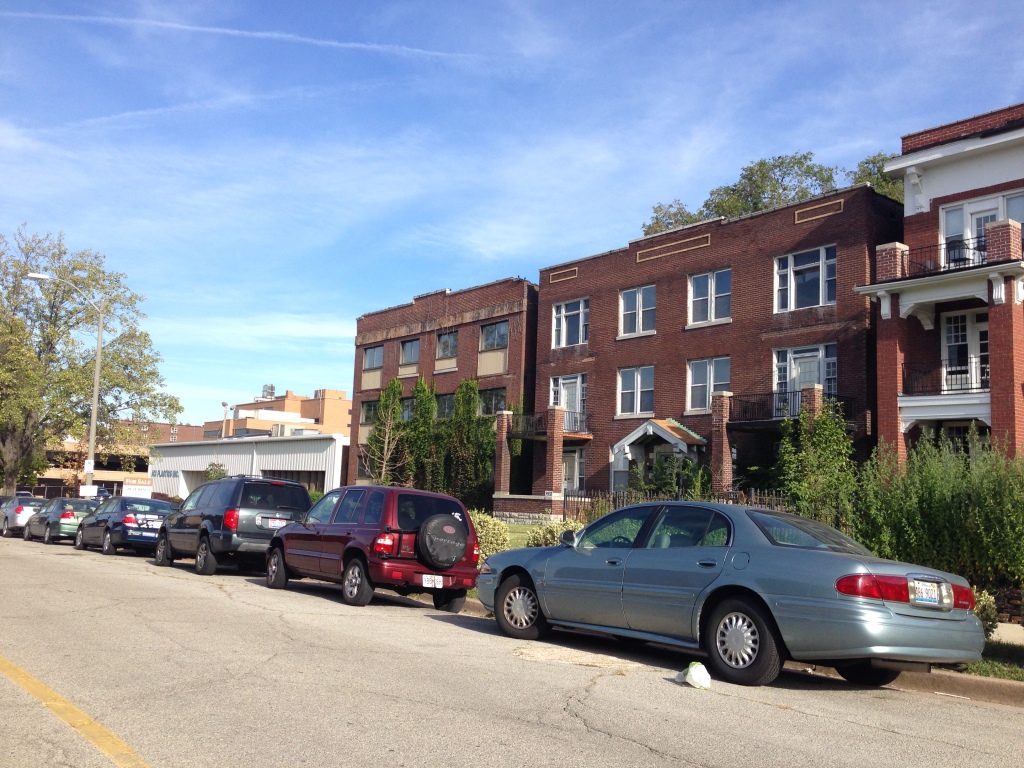 Below is a head-on shot of two of the buildings within the development footprint.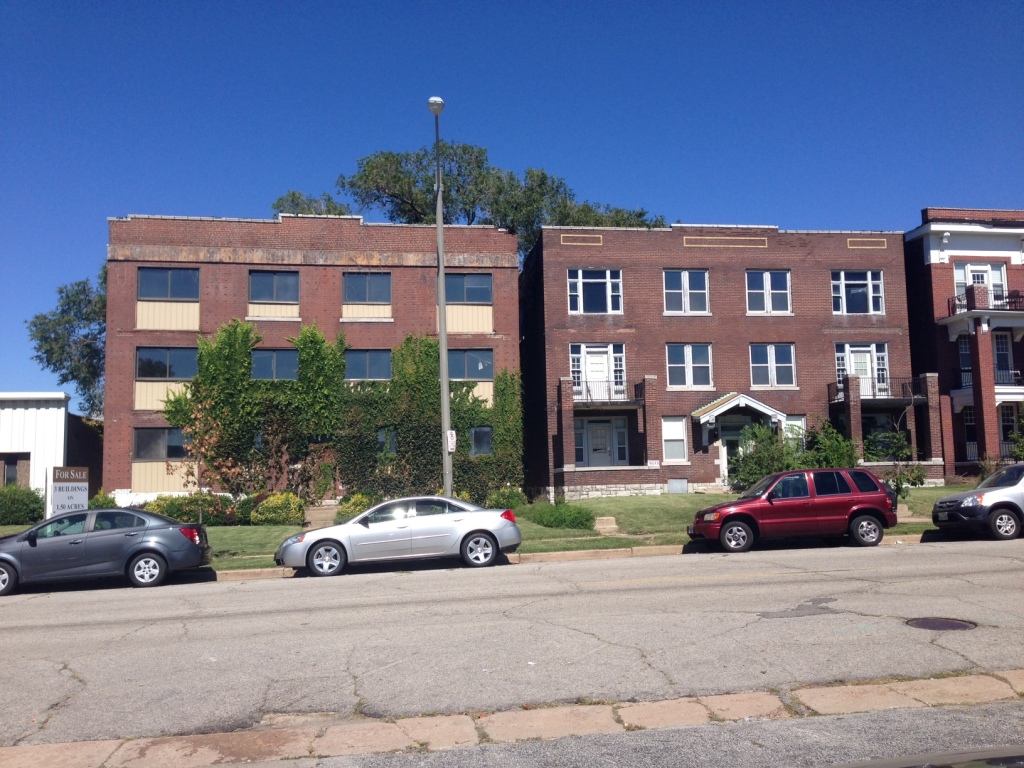 Few other details regarding the development are available at this early stage (unit counts, a rendering, construction schedule, etc.).
If this project is indeed student housing, it will continue a trend of new student-oriented construction in the area. See below for a recap: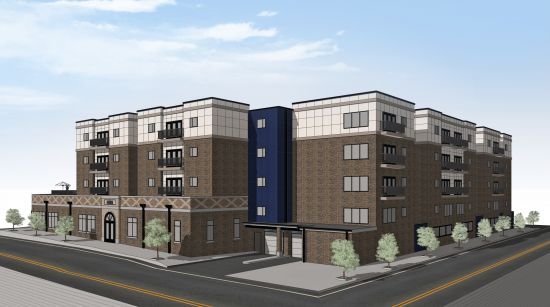 The Cortex Innovation District issued an RFP earlier this year for the "Silo Lofts", a residential mid-rise proposed for the southeast corner of Forest Park Avenue and Sarah, within sight of the now under construction IKEA store. The Silo Lofts is not being marketed as a student housing project, but may still serve that population.
Proposed but possibly stalled is a student housing development on the site of the old Shack restaurant on the 3800 block of Laclede just south of the SLU campus.
If we receive more information on the 3933-59 West Pine development, we will update this post.